October 6, 2016 2:30 am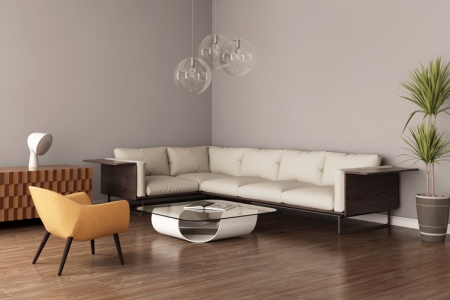 Bamboo is everywhere! From accents and flooring to landscapes and even meals, bamboo as a trend is growing—fast.
A recent casual search for bamboo housewares resulted in a trove of cool, unusual applications. One website, TotallyBamboo.com, offers a bamboo-crafted sink, durable and sealed with waterproof polyurethane, for $499.
Another online retailer, Bamboo-Innovations.com, offers a customizable arbor made of bamboo that can be used indoors or out. The DIY kit includes bamboo poles, dowels and rope.
There's also the recent report at Inspiyr.com that touts the benefits of bamboo at the dinnertime. According to the report's author, M.A. Caromano, the tender core inside bamboo can be boiled, offering 13 calories, two grams of protein and just a half a gram of fat per cup.
Bamboo shoots, Caromano states, provide 10 percent of the daily requirement of dietary fiber, which has been shown to aid digestion, enhance satiety and lower cholesterol. Bamboo also delivers 640 milligrams of potassium per serving, which studies suggest may help to lower blood pressure, according to Caromano.
Bamboo shoots contain lignans, as well, which could stave off bacteria, fungi and viruses, and phenolic acids, which have antioxidant and anti-inflammatory properties.
From the yard to the dinner table…will you hop on the bamboo bandwagon?
Published with permission from RISMedia.